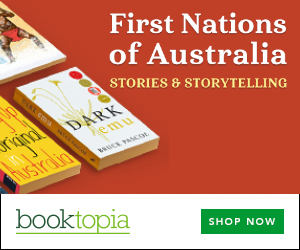 Summary
Fraser Island, Queensland, 1882. The population of the Badtjala people is in sharp decline following a run of brutal massacres. When German scientist Louis Müller offers to sail three Badtjala people – Bonny, Jurano and Dorondera – to Europe to perform to huge crowds, the proud and headstrong Bonny agrees, hoping to bring his people's plight to the Queen of England.
Accompanied by Müllers bright, grieving daughter, Hilda, the group begins their journey to belle-époque Europe to perform in Hamburg, Berlin, Paris and eventually London. While crowds in Europe are enthusiastic to see the unique dances, singing, fights and pole climbing from the oldest culture in the world, the attention is relentless, and the fascination of scientists intrusive. When disaster strikes, Bonny must find a way to return home.
A story of love, bravery, culture, and the fight against injustice, Paris Savages brings a little-known part of history to blazing life, from award-winning novelist Katherine Johnson.
'This story has its genesis in fact, when three Fraser Island people were taken to Germany in 1882–83. The sole survivor was Bonangera (Boni/Bonny) whose life-size plaster cast remains at the Musée des Confluences, Lyon, France. The silencing that Badtjala people continue to endure in the localised historiography of place is ongoing.' — Dr Fiona Foley, Badtjala artist and academic
About the Author
Katherine Johnson is the author of three previous novels: Pescador's Wake (Fourth Estate, 2009), The Better Son (Ventura Press, 2016) and Matryoshka (Ventura Press, 2018). Her manuscripts have won Varuna Awards and Tasmanian Premier's Literary Prizes. The Better Son was long-listed for both the Indie Book Awards and the Tasmania Book Prize.
Katherine holds both arts and science degrees, has worked as a science journalist, and published feature articles for magazines including Good Weekend. Katherine lives in Tasmania with her husband and two children. She recently completed a PhD, which forms the basis of her latest novel, Paris Savages.
Get a copy now from your favourite trusted store
Disclosure: I get commissions for purchases made through the below links.