Books
Patty Hits the Court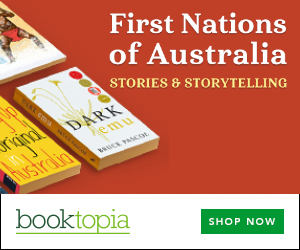 Summary
A fantastic and fun basketball series by Australian Olympian and NBA star Patty Mills that will entertain young readers, inspire kids to achieve their goals through sport, and showcase Patty's pride in his Indigenous heritage.
Sport-mad Patty Mills is a star on the footy field, an ace at athletics, a ripper at rugby.
So when he tries out for basketball, it should be a breeze . . .
Patty expects to be a great basketball player straight away, just like his uncle Danny. But he soon discovers there's whole lot more to the game than just shooting hoops.
He's got a lot to learn, on and off the court - and it's going to take plenty of practice. Will he and his school team be good enough to get into the finals?
About the authors
Patty Mills was born on August 11, 1988 in Canberra, Australia. His father Benny is from the Torres Strait Islands, and his mother Yvonne is an Australian Aboriginal originally from the Kokatha people in South Australia. Patty was born into a family that was surrounded by basketball. His parents founded Shadows Basketball in the early 80's, a local Canberra club created to provide a sense of community, familiarity, and opportunities for Indigenous people through basketball. Today, Patty plays with the San Antonio Spurs in the NBA and is the only Indigenous Australian to win an NBA Championship (2013/14 season). He is also a triple Olympian (Beijing '08, London '12, Rio de Janeiro '16) and currently represents the Australian Boomers.
Dr Jared Thomas is a Nukunu person of the Southern Flinders Ranges, an Arts Development Officer at Arts, South Australia and an Indigenous Literacy Foundation ambassador. Jared's play Flash Red Ford toured Uganda and Kenya in 1999 and his play Love, Land and Money featured during the 2002 Adelaide Fringe Festival. Jared's young adult novel, Sweet Guy, was shortlisted for the 2009 South Australian People's Choice Awards for Literature and his children's book, Dallas Davis, the Scientist and the City Kids is published by the Oxford University Press Yarning Strong series. His YA novels, Songs that Sounds Like Blood (2016) and Calypso Summer (2014) are published by Magabala Books. Jared's writing explores the power of belonging and culture. He lives in Adelaide with his partner and two daughters.
Get a copy now from your favourite trusted store
Disclosure: I get commissions for purchases made through the below links.
Other books by (or with) Patty (Patrick) Mills, Jared Thomas