Books
Pictures From My Memory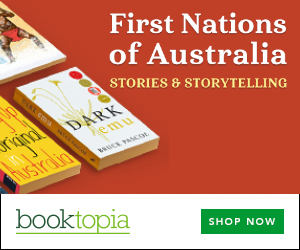 Summary
Pictures From My Memory is a compelling autobiographical account of Lizzie Marrkilyi Ellis's life as a Ngaatjatjarra woman from the Australian Western Desert.
Born in the bush at the time of first contact between her family and White Australians, Ellis's vivid personal reflections offer both an historical record and profound emotional insight into her unique experience of being woven between cultures — her Aboriginal community and the Western worlds.
Ellis shares her first memories as an Aboriginal child living in communities, through her schooling years on the reserves and the progressive culture changes that her family experienced, to her work as a renowned linguist and interpreter for judges and politicians.
"I want our past to be recorded for future generations to read and know and understand how life was for us desert Aboriginal people and how we live our lives now. The Whiteman and the things that he brought with him hugely influenced the changes that occurred in our lives and in our society. I am a person that experienced these changes and I want to share, from my perspective, these experiences with my people and with all these persons around the world that show a great interest in Aboriginal people, and with all those who continually keep asking me the same old questions."
Preceded by an introduction and followed by an anthropological overview of Ngaatjatjarra culture by anthropologist Laurent Dousset, Pictures From My Memory provides important insights into the intricacies of a traditional Aboriginal culture, but also describes in a vivid and expressive way the complexities of navigating two worlds.
About the Author Lizzie Marrkilyi Ellis is a Ngaatjatjarra educator, interpreter and linguist from the Western Desert. She is currently an Australian Research Council Discover Indigenous Fellow at the Australian National University where she is working on a project documenting Western Desert speech styles and changing modes of communication across generations.
Get a copy now from your favourite trusted store
Disclosure: I get commissions for purchases made through the below links.