Books
Portraits From a Land Without People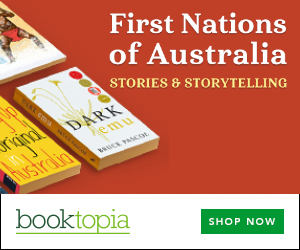 Summary
With Portraits From a Land Without People John Ogden created a book which is a repository of images, a necessarily limited extract from over 300,000 photographs he sampled.
The book comes with a foreword by Patrick Dodson, Australian of the Year 2009, and an introduction by Prof Larissa Behrendt, Aboriginal lawyer.
The book starts with the earliest period of photography by the colonisers and it seems as if John has opened the door to the past a little. I was impressed by the scars many Aboriginal people displayed and how pain must have been part of their culture. At the same time I felt shame for what the 'dominant culture' has destroyed in just over 200 years.
Further chapters cover more 'modern' images and also photographs taken by Aboriginal photographers, something non-Indigenous readers might be even less familiar with.
Along with the photos come minimalist captions which let the photographs speak for themselves. To learn more about each image one has to turn to the index of photography at the end of the book which requires to flip forward and backward a lot.
The annotations along with Larissa's introduction help to understand more, but not all. Why do the females sit together, away from the males? Who created the breastplates?
John Ogden's book is a great resource for everyone sincerely interested in Aboriginal culture. He has meticulously collected as much information as he could get and included each photographer's bio, though I'd love to have seen a clear indicator who's Indigenous and who's not.
Get a copy now from your favourite trusted store
Disclosure: I get commissions for purchases made through the below links.