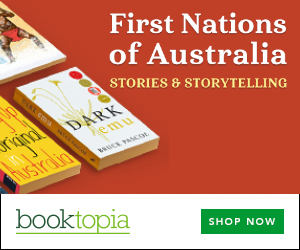 Summary
Sam is a young boy who like most young boys of this generation loves computers, DVDs, iPods and iPhones. He hates the Australian bush and the outdoors. Sam would be happy if it all disappeared.
Then he goes to stay with his Nanna who loves the outdoors and going for long walks in the bush. Through storytelling, Nanna begins to teach Sam about the bush: its shelter, food and water.
"There's plenty of food in the bush," she explains to a bored Sam and his grumbling stomach. Soon, Sam realises through his own journey that the bush has an abundance of good things on offer - including adventure.
Sam's Bush Journey is brimming with themes and ideas that will promote discussion amongst young readers including; journeys, the environment, storytelling, Aboriginal knowledge of the bush and intergenerational knowledge. Sam's Bush Journey delivers what technology can't.
About the Author
Sally Morgan and Ezekiel Kwaymullina are a mother-and-son team. They descend from the Palku people of the Pilbara, in the north-west of Western Australia. Sally is well known for her best-selling book My Place, which documents the journey of her family back to their people and country.
Get a copy now from your favourite trusted store
Disclosure: I get commissions for purchases made through the below links.
Other books by (or with) Sally Morgan, Ezekiel Kwaymullina