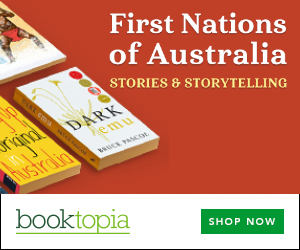 Summary
Little Lydia learns to be the best that she can be as she competes in a variety of sports against very unusual competitors. An inspiring celebration of self-belief, the joy to be had in sport, and the importance of persistence.
Little Lydia loves sport. She lives in the outback and is friends with all the animals.
When she asks Emu, Kangaroo and Koala to play sport with her, she soon discovers that each of them has a special talent.
But does Lydia have a gift for sport too? And if she does, how will she discover it?
A funny and triumphant picture book by Lydia Williams, goalkeeper for the Matildas (Australia's female soccer team). Based on her own upbringing in the deserts of Western Australia, Saved traces how Williams discovered her love of sport and demonstrates the power of football in providing opportunity and community for one of Australia's most marginalised groups.
About the Author
Lydia Williams is an Aboriginal soccer player. She grew up on the red dirt of Western Australia. During her childhood she travelled with her family to many Aboriginal communities where she learnt how to play sport with bare feet. Her family taught her how to live off the land and the values of Aboriginal culture; they even had two pet kangaroos.
When her family moved to Canberra, Lydia started playing soccer competitively as a way to make friends. Having played soccer for nearly 20 years, she currently plays for Melbourne City. Lydia is the first-choice goalkeeper for the Australian Matildas, and is also signed to the Seattle Reign FC in the United States.
Get a copy now from your favourite trusted store
Disclosure: I get commissions for purchases made through the below links.