Books
Scream Black Murder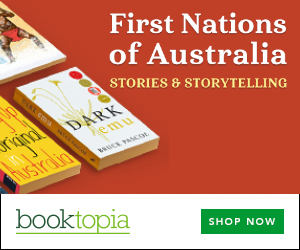 Summary
New Year's Day. The bodies of a young Aboriginal woman and her boyfriend are discovered brutally murdered in Sydney's Redfern.
Koori detectives Gary Leslie and Lisa Fuller, from the new Aboriginal Homicide Unit of the NSWPD, are assigned to their first case and struggle to keep their eyes on the trail amid a hostile police department and their own emergent attraction.
But when a young white woman is killed, the pressure on the young detectives to find the killer - fuelled by an increasingly frenzied media - becomes unbearable…
Also by Philip McLaren: Sweet Water - Stolen Land and Murder in Utopia.
About Philip McLaren
Philip McLaren is an Indigenous Australian, born in Redfern, NSW, both his parents are from the Kamilaroi tribe. He has worked as an illustrator, designer, animator, producer, director, architect, sculptor, lifeguard, copywriter and creative director in television, advertising and film production companies both in Australia and overseas. He's now focussing on writing.
Get a copy now from your favourite trusted store
Disclosure: I get commissions for purchases made through the below links.
Other books by (or with) Philip McLaren