Books
Seven Seasons in Aurukun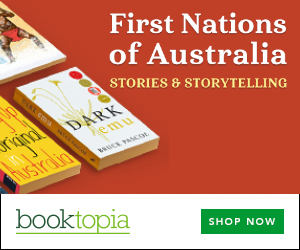 Summary
Arriving in a tiny eight-street Aboriginal community of Aurukun in far north Queensland, Paula had little idea what to expect. Seven Seasons in Aurukun is her very personal story of teaching at the local school and making a life for herself in a challenging new world.
Paula paints a colourful picture of life in Aurukun in the sweltering tropics. With the place itself as much of a character as her colleagues, the traditional owners and the eccentric whitefellas who congregate in faraway places, it is a taste of the intensity of relationships in a small community.
Seven Seasons in Aurukun also offers an insight into the everyday realities of alcoholism, violence and welfare dependency in Aboriginal communities, and the struggle to make a difference in the face of such chronic problems. Yet we also see the persistence efforts of community leaders to improve their circumstances and maintain culture, and the small achievements that make the difference between survival and going under.

This text was a real eye-opener, very Australian, honest and open... [Seven Seasons in Aurukun] was accessible, balanced and, most importantly, interesting.

— Anne Sim, teacher at the Dromana Secondary College, Victoria
Get a copy now from your favourite trusted store
Disclosure: I get commissions for purchases made through the below links.