Books
Survival - A History of Aboriginal Life in New South Wales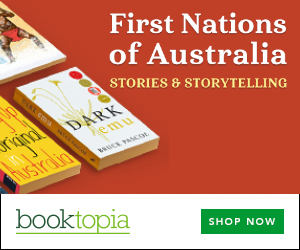 Summary
Survival - A History of Aboriginal Life in New South Wales combines detailed historical accounts of Aboriginal life in NSW before European invasion and subsequent dispossession, charting Aboriginal people's endurance and survival.
As a celebration of Aboriginal culture and life, it showcases Aboriginal heroes and leaders, from historical figures, such as Pemulwuy and Bennelog, to present-day community leaders and social justice campaigners.
It includes sports stars, such as Anthony Mundine and Cathy Freeman, and performers, such as Leah Purcell.
First published in 1986, the hugely demanded Survival - A History of Aboriginal Life in New South Wales was updated from early 1986 to late 2005, re-edited and expanded.
Dreaming: understanding the spirit of traditional life - a whole-Australia perspective with a focus on south-east Australia - and how culture survives now. Nightmare: Captain Cook to 1938, the Day of Mourning. Awakening: 1938 to early 1986, a double awakening: Aboriginal political action, other Australians waking up to themselves (a long process with a fair few slow learners). Wake Up Australia: early 1986 to now - deaths in custody, the Bicentennial, native title & Mabo, Reconciliation, Wik, Sydney 2000, the end of ATSIC, new arrangements.
Survival is so many stories. 300+ pictures: photos, paintings, cartoons, maps, advertising logos, a host of images each telling its own story, spotlit by tightly worded captions. All the way through ochred text-boxes tell parallel stories, in tune with main story and pictures.
This book has become rare.
Get a copy now from your favourite trusted store
Disclosure: I get commissions for purchases made through the below links.
Other books by (or with) Nigel Parbury