Books
Teaching Aboriginal Studies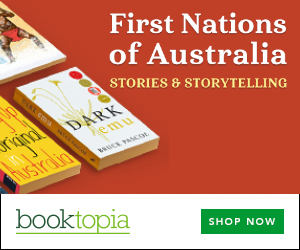 Summary
Teaching Aboriginal Studies has been a practical guide for classroom teachers in primary and secondary schools, as well as student teachers, across Australia.
Chapters on Aboriginal history and culture, stereotypes and racism, government policies and reconciliation provide essential knowledge for integrating Aboriginal history and culture, issues and perspectives across the curriculum.
This second edition of Teaching Aboriginal Studies encompasses developments over the past decade in Aboriginal affairs, Aboriginal education and research. It features a wide range of valuable teaching sources including poetry, images, oral histories, media, and government reports. There are also strategies for teaching Aboriginal Studies in different contexts and the latest research findings.
The text is lavishly illustrated with photographs, posters, paintings, prints, ads and cartoons. Teaching Aboriginal Studies is the product of consultation and collaboration across Australia. Remarkable educators and achievers, both Aboriginal and other Australians, tell what teachers need to know and do to help Aboriginal students reach their potential, educate all students about Aboriginal Australia and make this country all that we can be.
Table of contents
1 Why teach Aboriginal Studies? - Rhonda Craven
2 Living cultures - Uncle Charles Moran, Uncle Norm Newlin, Terry Mason & Rhoda Roberts
3 Misconceptions, stereotypes and racism: Let's face the facts - Rhonda Craven & Kaye Price
4 Terra nullius: Invasion and colonisation - Nigel Parbury
5 A history of special treatment: The impact of government policies - James Wilson-Miller
6 Discovering shared history: Moving towards new understanding in Australian schools - Paddy Cavanagh
7 A history of Aboriginal education - Nigel Parbury
8 Reconciliation matters - Nina Burridge
9 Educating for the future - Rhonda Craven
10 Community involvement - Bev Smith
11 What research can tell us - Rhonda Craven & Gawaian Bodkin-Andrews
12 Closing the gap - John Lester & Geoff Mu
About the Author
Professor Rhonda Craven led the Project of National Significance, 'Teaching the Teachers: Indigenous Australian Studies', from which this book developed. One of Australia's leading education researchers, she now heads the Educational Excellence and Equity (E3) Research Program at the University of Western Sydney.
Get a copy now from your favourite trusted store
Disclosure: I get commissions for purchases made through the below links.
Other books by (or with) Rhonda Craven (ed.)