Books
Teaching Indigenous Students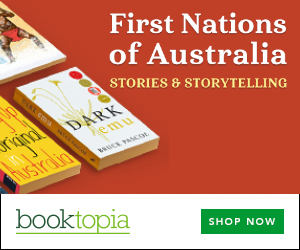 Summary
Teaching Indigenous Students aims to empower teachers to help halt the cycle of disadvantage for Aboriginal students and make a real difference to their relationships, learning outcomes and opportunities in the short and long term.
Based on their many years of experience in teaching and research, the authors provide approaches that have been proven to be effective. There are strategies for developing sensitivity to a student's cultural background, creating a tone in the classroom conducive to learning, building strong teacher-student relationships and effectively managing student behaviour.
The authors show how to bridge the demands of the curriculum with the learning Aboriginal students bring with them to the classroom and how to work with the learning styles of Aboriginal students. There is a focus on the best approaches for assessment and an exploration of the particular challenges for teachers of students in remote locations.
Both practical and inspiring, this is an essential reference for all teachers working with Aboriginal students, whether they be in the city or rural areas, in a class of twenty-five or just one student.
Table of Contents
Introduction: Curriculum alignment and professional standards for teachers
Cultural competence and cultural responsiveness in schools
Understanding who your students are
Managing and setting expectations for relationships and behaviour
Intended curriculum, standards, literacy and numeracy
Culturally responsive teaching and learning strategies
Assessment, feedback and reporting
Challenges of teaching students in remote contexts
Conclusion: Learning to teach in a culturally responsive way
About the Authors
Thelma Perso is an honorary fellow with the Menzies School of Health Research. She has over 30 years' experience as both a classroom teacher and in educational positions and has worked extensively in the area of culturally responsive frameworks and pedagogies.
Prof Colleen Hayward is head of Kurongkurl Katitjin, Edith Cowan University's Centre for Indigenous Education and Research and is Pro-Vice-Chancellor (Equity and Indigenous). She has many years' experience in health, education and training and is a senior Noongar woman with extensive family links throughout the south-west of Western Australia.
Get a copy now from your favourite trusted store
Disclosure: I get commissions for purchases made through the below links.