Books
The Aboriginal Tent Embassy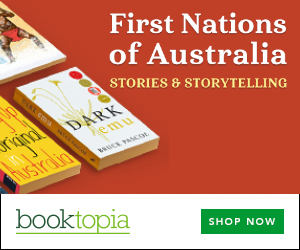 Summary
The 1972 Aboriginal Embassy was one of the most significant indigenous political demonstrations of the twentieth century. What began as a simple response to a Prime Ministerial statement on Australia Day 1972, evolved into a six-month political stand-off between radical Aboriginal activists and a conservative Australian government.
The dramatic scenes in July 1972 when police forcibly removed the Embassy from the lawns of the Australian Houses of Parliament were transmitted around the world. The demonstration increased international awareness of the struggle for justice by Aboriginal people, brought an end to the national government policy of assimilation and put Aboriginal issues firmly onto the national political agenda.
The Embassy remains today and on Australia Day 2012 was again the focal point for national and international attention, demonstrating the intensity that the Embassy can still provoke after forty years of just sitting there.
If, as some suggest, the Embassy can only ever be removed by Aboriginal people achieving their goals of land rights, self-determination and economic independence then it is likely to remain for some time yet.
"This book explores the context of this moment that captured the world's attention by using, predominantly, the voices of the people who were there.
"More than a simple oral history, some of the key players represented here bring with them the imprimatur of the education they were to gain in the era after the Tent Embassy. This is an act of radicalisation.
"The Aboriginal participants in subversive political action have now broken through the barriers of access to academia and write as both eye-witnesses and also as trained historians, lawyers, film-makers.
"It is another act of subversion, a continuing taunt to the entrenched institutions of the dominant culture, part of a continuum of political thought and action." (Larissa Behrendt, Professor of Law, Jumbunna Indigenous House of Learning, University of Technology Sydney)
Get a copy now from your favourite trusted store
Disclosure: I get commissions for purchases made through the below links.