Books
The Boy from the Mish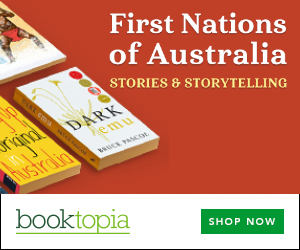 Summary
The Boy from the Mish is a funny and heart-warming queer Aboriginal young adult novel, set in a rural Australian community, about 17-year-old Jackson finding the courage to explore who he is, even if it scares him.
It's a hot summer, and life's going all right for Jackson and his family on the Mish. [1] It's almost Christmas, school's out, and he's hanging with his mates, teasing the visiting tourists, avoiding the racist boys in town.
Just like every year, Jackson's aunty and annoying little cousins visit from the city – but this time a mysterious boy with a troubled past comes with them.
As their friendship evolves, Jackson must confront the changing shapes of his relationships with his friends, family and community. And he must face his darkest secret – a secret he thought he'd locked away for good.
Compelling, honest and beautifully written, The Boy from the Mish is about first love, identity, and the superpower of self-belief.
'I don't paint so much anymore,' I say, looking to my feet.

'Oh. Well, I got a boy who needs to do some art. You can help him out,' Aunty Pam says, like I have no say in the matter, like she didn't hear what I just said about not painting so much anymore. 'Jackson, this is Tomas. He's living with me for a little while.'

About the Author
Gary Lonesborough is a Yuin man, who grew up on the Far South Coast of NSW as part of a large and proud Aboriginal family. He was always writing as a child, and continued his creative journey when he moved to Sydney to study at film school.
Gary has experience working in Aboriginal health, the disability sector (including experience working in the Youth Justice System), and the film industry. He was Bega Valley Shire Council Young Citizen of the Year, won the Patrick White Young Indigenous Writers' Award, and has received a Copyright Agency First Nations Fellowship. The Boy from the Mish is Gary's debut YA novel.
It is important for Aboriginal kids to be able to read and love books written by Aboriginal authors – books where they can see themselves in the pages. That's why I wrote my own queer Indigenous YA novel, the Boy from the Mish.

— Gary Lonesborough [2]
Get a copy now from your favourite trusted store
Disclosure: I get commissions for purchases made through the below links.