Books
The Fethafoot Chronicles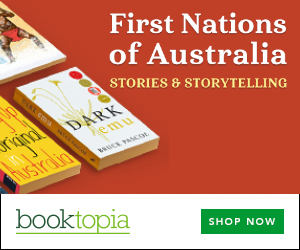 Summary
Always wanted to know more about Aboriginal Australia? Come on a journey through time with warriors of the enigmatic Fethafoot Clan:
"For 50,000 years my clan have solved problems for the Australian Heart-rock people. Now for the first time in our history, you too can explore our stories.
My Clan's name and its mysteries have always been kept out of public knowledge and history, in my home of Australia. It's the way the Clan work. To do what they do, secrecy is a prerequisite to safeguard the work and people.
For the first time in our long, oral history, we have a means to reveal the long and intriguing history of our covert Clan to other Australians, to the many new people who now call this majestic land home: and to the modern world at large.
If you were born in Australia, you may have even heard such stories told around campfires and family meals, about the Australian Aboriginal magic man – or Kadaicha, as our people named him many years ago.
We call ourselves: the Fethafoot. During the 10 tales, you'll find that many of the elder warriors were advanced in spiritual travel and did not travel via 'shanks pony' - as walking is often called in Australia. Instead, they used the ancient Dreamtime 'creation-lines' running across our country, to move swiftly across their lands.
Thus, in a mixture of fear and awe the Clan became known as the Fethafoot – half-man, half-spirit beings - who could come and go at will, leaving no trace: Kadaicha spirit-warriors; The Fethafoot."
Website: thefethafootchronicles.com.au

Get a copy now from your favourite trusted store
Disclosure: I get commissions for purchases made through the below links.