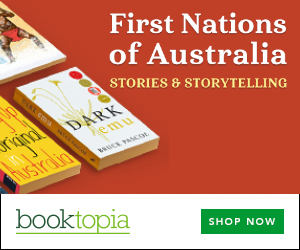 Summary
'Against anything I had ever been told was possible, I was turning white. On the surface of my skin, a miracle was quietly brewing . . .'
Suburban Australia. Sweltering heat. Three bedroom blonde-brick. Family of five. Beat-up Ford Falcon. Vegemite on toast. Maxine Beneba Clarke's life is just like all the other Aussie kids on her street.
Except for this one, glaring, inescapably obvious thing.
Clarke tackles prejudice head on; we meet her first as a weary mother pushing her daughter in a pram on her way to collect her infant son from primary school and being suddenly the target of shockingly offensive abuse from a stranger in the street.
More painful still is her account of the personally targeted racism she was subjected to at school. It is relentless and it occurs at all levels – teachers, parents and peers are all active and complicit in denying Clarke equal status. Most profoundly, like so many victims of bullying, she perpetuates the cycle of abuse, picking on a Sikh classmate.
From one of Australia's most exciting writers, and the author of the multi-award-winning Foreign Soil, comes The Hate Race: a powerful, funny, and at times devastating memoir about growing up black in white middle-class Australia.
About the Author
Maxine Beneba Clarke is a widely published Australian writer of Afro-Caribbean descent and the author of the poetry collections Gil Scott Heron Is on Parole and Nothing Here Needs Fixing. Maxine's short fiction, non-fiction and poetry have been published in numerous publications. Maxine was also named as one of the Sydney Morning Herald's Best Young Novelists for 2015, as well as being shortlisted for the Matt Richell Award for New Writing at the 2015 ABIAs and the 2015 Stella Prize.
Get a copy now from your favourite trusted store
Disclosure: I get commissions for purchases made through the below links.