Books
The Little Platypus and the Fire Spirit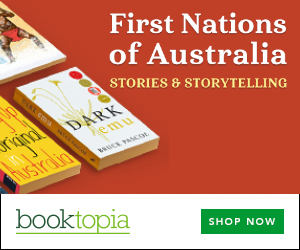 Summary
The Little Platypus and the Fire Spirit is suitable for ages 6 to 10 years.
The duck-billed, web-footed, paddle-tailed fur-covered platypus didn't used to look so peculiar. The platypus used to play in the bush, chasing bugs and butterflies, nipping the emus' long, skinny legs, and running up and down the tails of the kangaroos.
One day the little platypus watched a yellow duck playing at a billabong. The little platypus longed to be a little duck with yellow feathers, bobbing and paddling around in circles on the water.
Learn how the little platypus, with the help of a fire spirit, became the curious creature we know today, that is found diving, swimming and floating in the billabongs and rivers of the bush.
About the author
Mundara Koorang is an Australian Aboriginal artist, designer, teacher, elder, actor, and author of the Gamilaroi people.
Get a copy now from your favourite trusted store
Disclosure: I get commissions for purchases made through the below links.