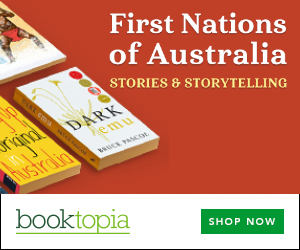 Summary
It looked bleak and predictable for little Keelen Mailman: an alcoholic mother, absent father, the horrors of regular sexual and physical assault and the casual racism of a small outback town in the sixties.
But somehow, despite the pain and deprivation, the lost education, she managed to absorb her mother's lessons: her Bidjara language and culture, her obligations to country, and how to fist-fight with the best of them and win.
So, it was no surprise to some that a girl who could hide for a year in her own home to keep her family together, run as fast as Raylene Boyle and hunt porcupine and snake to survive would one day make history.
At just 30, and a single mother, Keelen became the first Aboriginal woman to run a commercial cattle station when she took over Mt Tabor, two hours from Augathella on the black soil plains of western Queensland.
This is the heartland of Bidjara country, after all, the place her mother and grandparents and great-grandparents had camped on and cared for, and where their ancestors left their marks on caves and rock walls more than 10,000 years ago.
In this unflinching memoir, Keelen pulls no punches as she recalls the startling racism her family endured and the shocking violence of their lives. But this is a story of redemption, shot through with the grandeur of love and endurance and an irresistible humour that has helped her survive, and to achieve a life-long goal: to bring the remains of her people back to their country, and see Mt Tabor returned to its original owners once more.
About the author
Keelen Mailman was born in Augathella to a poor Aboriginal family with a history of alcoholism. Now she is the first female station manager for Mt Tabor, home to her native Bidjara people. She is a sister of actress Deborah Mailman.
Get a copy now from your favourite trusted store
Disclosure: I get commissions for purchases made through the below links.