Books
The Secret War - A True History of Queensland's Native Police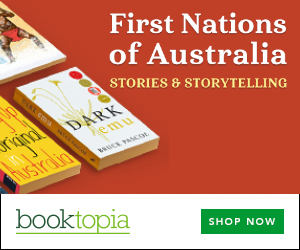 Summary
For many Aboriginal people, white colonisation arrived with the armed men of the Native Police: a brutal force that operated on the 19th-century frontier, killing large numbers of Aboriginal people. Native Police detachments - mounted Aboriginal troopers led by white officers - would surround Aboriginal camps and fire into them at dawn, killing men, women and children. The bodies were often burned to destroy the evidence.
How did Aboriginal and Torres Strait Islander people from all over Queensland end up being violently forced to leave their homelands and live in these communities? Why were Aboriginal people so terrified of the police, they allowed themselves to be herded into 'prisons without walls'?
Historian Jonathan Richards has spent ten years researching this controversial subject, picking his way through the secrecy, misinformation and supposed 'lost files'.
In this first full-length comprehensive study of the Native Police in Queensland, Richard argues that they were a key part of a 'divide and rule' colonising tactic, used with equal success elsewhere in the British Empire; that the force's actions were given the implicit approval of government and public servants; and that their killings were covered-up.
The Secret War is an authoritative and ground-breaking contribution to Australia's white settlement history.
The Secret War is the latest salvo in the History Wars that sees historians, politicians and writers arguing over the extent of Indigenous deaths in frontier clashes. It is an authoritative and groundbreaking contribution to Australia's white settlement history.
Get a copy now from your favourite trusted store
Disclosure: I get commissions for purchases made through the below links.