Books
The Wailing—A National Black Oral History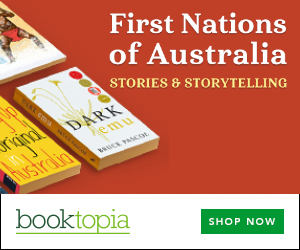 Summary
Australia's Aboriginal peoples had no written language - everything they knew was passed on by word of mouth. Hence they developed an superb memory, a memory which becomes Rintoul's source of information.
His book contains interviews he had with Aboriginal people in the late 1980s. A short paragraph by the author introduces each person, after which they speak for themselves.
I recommend [this book] to every Australian.

— Brendan Nelson, then Australian government opposition leader, in his national apology speech, 13 Feb 2008.
More than 70 Aboriginal people tell their stories, among them some well-known ones like singer-songwriter Archie Roach or the late David Mowaljarlai, Ngarinyin Elder and co-author of the book "Yorro Yorro" about the Wandjina Creation. At the end is a chronology of Black Australian history from 1860 - 1992.
I can definitely recommend this book! These are true reports on how Aboriginal people experienced the change from traditional life to European law. When you read this book, be sure to have some handkerchiefs ready. It is very moving, and even I, as a not directly impacted European, shed tears over what these people endured.
"Australia is just one big hell of a sorrowful place for Aboriginal people." "I've seen more dinnertimes than dinners." "They treated you just like you were in a concentration camp." "[The people] were getting shot, and the mounted police and the trackers would pick up the kids that fell out of their mother's arms and bash them against the trees and rocks, picked up sticks and killed them to save the bullets."
Stuart Rintoul concludes his introduction:
"This is a book of black memories, a book about pain and oppression and struggle. It is also about the love of children torn from the arms of their parents, and of a living land that was stolen away and turned into a graveyard for an ancient culture. It is about genocidal violence and courage in the face of it, hatred and fear and laughter and song. It is ultimately, I hope, about understanding."
Many Aboriginal people hide sadness behind violence to others and themselves. This book tells you why.

If you read a book by Stuart Rintoul called The Wailing, which is the oral history of black Australia, or you read the submissions [on stolen Aboriginal children] to the Bringing Them Home report - you can't help but be moved to tears.

— Brendan Nelson, former leader of the Liberal Party [1]
Get a copy now from your favourite trusted store
Disclosure: I get commissions for purchases made through the below links.