Books
The Way We Civilise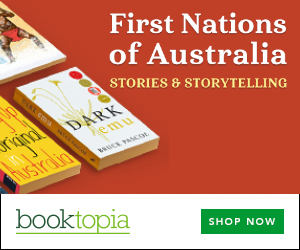 Summary
As the first academic researcher to gain almost unlimited access to documents held by the Department of Aboriginal and Islander Affairs, Rosalind Kidd has spent more than 15 months reading and researching original material of the department from 1840 to 1988.
The Way We Civilise is a summary of her findings, edited for a general audience. It covers the essential areas of Aboriginal life in Queensland, from law, labour, stolen wages, health to politics, missions, land rights and living conditions.
And this book is a shocker!
While I was reading it I had to put it down at times because I was filled with anger about what white people had done to Aboriginal people. At one stage I pondered telling everyone in the bus about what I had read.
The Way We Civilise meticulously exposes how the white government of Queensland diverted funds, delayed development, ignored appalling health and housing conditions and used alcohol as payment for work. My understanding of Aboriginal culture was transformed after I had read this book. For me it's the missing history book every Australian should read.
Only three men who held the position of Chief Administrator of the Aboriginal Department in Queensland between 1914 and 1986, but they managed to fail Indigenous peoples in every way:
"Poverty, derelict housing, low education and employment levels, alcoholism and domestic violence, individual despair and community upheaval are still—conveniently—interpreted as aspects of an Aboriginal rather than a governmental, problem" concludes Rosalind Kidd.
The Way We Civilise is an eye opener to anyone interested in an intimate insight into what normally stays hidden from public scrutiny. Your understanding of Aboriginal, and white, culture will never be the same again.
However, be prepared to read a book which is not easy to digest and requires concentration. The Way We Civilise has a good index and some supportive photographs, but the chapter headings need to be rewritten because you wouldn't be able to recall what 'Death in the South' or 'Default' were about.
Get a copy now from your favourite trusted store
Disclosure: I get commissions for purchases made through the below links.
Other books by (or with) Rosalind Kidd