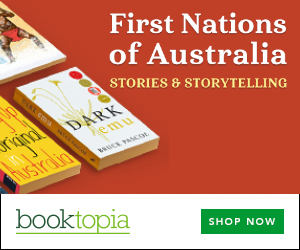 Summary
As a successful trader and merchant in Sydney in the late 1870s, 'Young James' Beckett believes he has put his past behind him. When the enigmatic bushman Lancaster reappears in his life, Beckett knows he must confront the haunting truth of his early years.
After arriving in New South Wales in 1832, Young James and his father, the Captain, set out with an expedition of convicts and a guide called Lancaster to claim property on the Morrombidgee River in Wiradjuri country. Lancaster's unusual knowledge of the Wiradjuri initially helps the Becketts to peacefully establish their pastoral holding, Yalda Waters. But after Young James meets Tomawirra, a local Wiradjuri man, and witnesses some of his culture, he begins to see why this land will never truly be theirs.
As land is opened up for further settlement, more whites arrive and the delicate balance that has been in place between the Beckett family and the Wiradjuri is shattered. When the new settlers destroy sacred sites and hunting ground, the Wiradjuri retaliate with attacks on settlers and their stock. What happens next is so shocking it will torment Young James for life and it is only his chance encounter with Lancaster decades later that provides the final clue to those terrible events.
The Yalda Crossing takes this little-known episode in Australia's first-contact history and creates from it a gripping adventure about the desperate battle for land and its dreadful consequences, which live on to this day.
The Yalda Crossing is based on a real massacre on Aboriginal people: men, women and children of the Wiradjuri were corralled onto an island in the Murrumbidgee and killed.

A brave, insightful and important novel, one that takes a position and explores it fully and convincingly. Let's hope there are many more like it to come.

— Weekend Australian
Get a copy now from your favourite trusted store
Disclosure: I get commissions for purchases made through the below links.