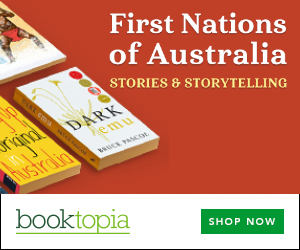 Summary
Ngarta and Jukuna lived in the Great Sandy Desert. They traversed country according to the seasons, just as the Walmajarri people had done for thousands of years. But it was a time of change. Desert people who had lived with little knowledge of European settlement were now moving onto cattle stations. Those left behind were vulnerable and faced unimaginable challenges.
In 1961, when Jukuna leaves with her new husband, young Ngarta remains with a group of women and children. Tragedy strikes and Ngarta is forced to travel alone. Her survival depends on cunning and courage as she is pursued by two murderers in a vast unforgiving landscape.
Jukuna's rich account may be the first autobiography written in an Aboriginal language. Presented in English and Walmajarri, her determination to see her language written has made her one of our most valued authors.
Teacher's Notes linked to the Australian Curriculum
Extraordinary stories from two Walmajarri sisters and their life journeys.
Dramatic recollections of terrifying dangers encountered during the exodus.
Colour reproductions of art by Bent and Chuguna.
Includes Introduction and Walmajarri pronunciation guide.
B/W photographs of desert country and its people.
Get a copy now from your favourite trusted store
Disclosure: I get commissions for purchases made through the below links.