Books
Urban Hunters series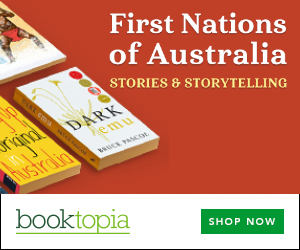 Summary
The Urban Hunters series follows the adventures of thirteen-year old Billy and Amber. Billy's an Aboriginal boy from an isolated part of the Australian bush. All that's left of his family are men. So the spirit of his mother chooses him to go walkabout through the whitefella culture, to find some girls and a future for his clan, or die out and watch the Dreamtime fade away. But Billy's never even seen a girl before and he doesn't want to go. So his mum calls upon the forces of nature to bring on his initiations and unleash the warrior within.
With his mother's guiding spirit, Billy sets off on his Walkabout where he comes across Amber, cowering in a back alley in the city of Sydney. She's cold, wet, upset and wearing a bloodied pair of pink pyjamas. He's mesmerised by her beautiful blue eyes and she falls for his happy smile. Rather than scrounge in bins for food, they use their combined hunting skills to dine on fat rats, feral cats and brandied pigeons. They fight off those that would do them harm, save the lives of those that have nothing, and build a wonderfully colourful community around themselves.
Billy and Amber's adventures and misadventures will have you laughing your head off, crying your eyes out, and wishing you could join them.
Series titles
1 - Four Small Stones
2 - Tribal Scarring
3 - Walkabout
Urban Hunters Collection Books 1 to 3
4 - Budgie Smugglers
5 - Bullies
6 - Walkabout
7 - The Orphanage
8 - Final Straw
Get a copy now from your favourite trusted store
Disclosure: I get commissions for purchases made through the below links.