Books
Wandihnu and the Old Dugong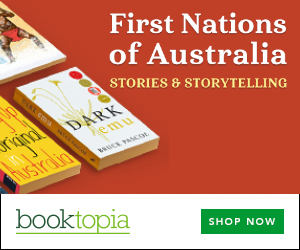 Summary
Wandihnu and the Old Dugong is a contemporary story about a young girl who has grown up in the city and who is to return to Badu Island (60 kms north of Thursday Island in the Torres Strait) to stay with her aka (grandmother).
It is time for Wandihnu to learn about the customs and culture of her people who come from the Torres Strait.
This morality tale highlights the importance of listening to your Elders. Wandihnu learns a great lesson when she refuses to learn Kala Lagaw Ya, her native Torres Strait language. When her aka becomes sick Wandihnu is required to get medicinal oil from the old dugong to heal her. But the old dugong won't listen, he only speaks Kala Lagaw Ya. If only Wandihnu had paid attention...
About the Author
Elizabeth Wymarra has worked as a performing artist, comedian, playwright and freelance writer. Her father was a Gudang man and her mother, a Wakaidt woman from Badu Island in the Western region of the Torres Straits. Wymarra studied visual and performing arts at New South Wales TAFE in Sydney, and has completed a degree in Creative Writing. She is the mother of Wandihnu Wymarra.
Get a copy now from your favourite trusted store
Disclosure: I get commissions for purchases made through the below links.