Books
Warren Mundine in Black and White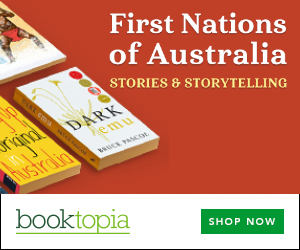 Summary
Overcoming segregation, discrimination, personal hardship and political betrayal, Nyunggai Warren Mundine tells it all in black and white.
Warren's raw, intimate success story shines a bright and inspiring light showing there is no limit to what you can achieve. His curriculum vitae runs into pages of honours, appointments and awards. So it's extraordinary to consider that, as an Aboriginal boy in the 1950s, he was a second-class citizen, born into a world of segregation and discrimination that few Australians today are truly aware of.
From the poverty of a family living in a tent beside a river, to the depths of depression and an attempted suicide, to the heights of political power as National President of the Australian Labor Party and advisor to five prime ministers, both Labor and Liberal, this is a stirring story of an Aboriginal family woven into the very fabric of Australia and its politics. Arguably the most controversial and influential of all Aboriginal leaders, Warren challenges conventional wisdom.
One of eleven children in a poor Catholic family, Warren has been on a remarkable journey, from his early life in country NSW, with only one pair of shoes and a single bed shared with three of his brothers, to today where he frequents the highest echelons of power and business.
Once an outsider, now an insider, Warren is regarded by many as one of Australia's national treasures. Warren is one of the most significant and engaging personalities in today's political spectrum. He offers an insider's perspective on behind-the-scenes betrayals during his time as advisor to five prime ministers, with startling reveals, exclusive insights and a controversial take on the differences between Liberal and Labor.
His memoir, an optimistic and inspirational tale, speaks to a changing Australia, answering a big question on everyone's minds: what's next? Warren Mundine in Black + White is the book that makes you proud to be Australian.
Get a copy now from your favourite trusted store
Disclosure: I get commissions for purchases made through the below links.