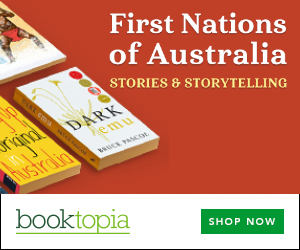 Summary
In the 1840s, white settlement in the north was under attack. European settlers were in awe of Aboriginal physical fitness and fighting prowess, and a series of deadly raids on homesteads made even the townspeople of Brisbane anxious.
Young warrior Dundalli was renowned for his size and strength, and his elders gave him the task of leading the resistance against the Europeans' ever increasing incursions on their traditional lands. Their response was embedded in Aboriginal law and Dundalli became one of their greatest lawmen.
With his band of warriors, he had the settlers in thrall for twelve years, evading capture again and again, until he was finally arrested and publicly executed.
Warrior: A Legendary Leader's Dramatic Life and Violent Death on the Colonial Frontier is the extraordinary story of one of Australia's little-known heroes, one of many Aboriginal men to die protecting their country. It is also a fresh and compelling portrait of life in the early days of white settlement of Brisbane and south east Queensland.
Winner ANZLHS Annual Prize in Legal History 2016
Winner Magarey Medal for Biography, Australian Historical Society Awards 2016
Short-listed Australian Society of Authors, Asher Award 2015
Winner Queensland Premier's Award for a work of State Significance 2015
About the author
Libby Connors is a senior lecturer in history at the University of Southern Queensland. She is author of Australia's Frontline and co-author of A History of the Australian Environment Movement.
Winner of the Australian Historical Association's 2016 Magarey Medal as a "notable contribution" to the understanding of the Aboriginal experience in 19th century Australia.
Get a copy now from your favourite trusted store
Disclosure: I get commissions for purchases made through the below links.