Books
White People Are Nomads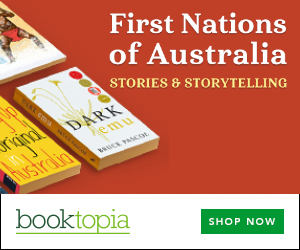 Summary
White People Are Nomads is a book which shares the often untold and largely unknown story of Australia's shared history with Aboriginal and non-Aboriginal Australians. It offers insight into a history that has not been taught to us in schools or universities until recently.
The book looks through the eyes of our First Australians, and speaks from an Aboriginal perspective, which might come as a shock to those who have only known the Western perspective.
White People Are Nomads has been written in 3 sections:
The first, "book one", follows the timeline of Australia since colonisation and examines milestones of historical significance. It shares facts along with an appreciation of the nature and significance of current issues including Aboriginal self determination, cross-cultural relationships, land rights, health, law, education and community.
"Book two" is a book of personal stories contributed by the Carlton family from the East Kimberley in Western Australia.Through these stories, facts are verified, validated and brought into the context of Aboriginal people living under two ideologies, their resilience and strength.
"Book three" highlights the similarities of Aboriginal and non-Aboriginal women's journeys. It parallels their roles as caretakers and nurturers alongside Mother Nature herself. Women and Aboriginal people, alongside Mother Nature have been fighting to have their voice heard for a just and even balance of power. Their perspective is critically needed to correct the imbalance and begin the healing to restore the connections which have been frayed, broken or lost over time.
White People Are Nomads is a deeply layered contemporary parable depicting the layers of life—the social, cultural, historical, political and spiritual fabric of Australia. It acknowledges there is now a huge willingness to embrace new ideologies and fill the gaps that will raise our consciousness to enable us to step forward together. White People Are Nomads is a story about reconciling the many layers that are the story of us all.
Available at InHouse Book Store.
Such a beautiful mix of heart and creative connections, with such real elucidation and clarity around all the heavy stuff. I think its a real winner.

— Ailsa Grieve
About the author
Jenny grew up in the Wheatbelt region of Western Australia. In 1984 she graduated as a teacher majoring in Aboriginal Education. 20 years later she was teaching in remote schools. After moving to Kununurra in the NT she met Ted Carlton while coordinating the "Sharing Our Stories" program.
Since then Jenny has been involved in a wide range of roles associated with the delivery of education and regional opportunity development for Aboriginal communities in the Kimberley spanning more than 13 years. She has worked closely with many Aboriginal groups including Mirriwoong Gadjerong in the East Kimberley, Yawuru Djugan in Broome, Nyul Nyul in Beagle Bay, Bibbulmun/Noongar in Perth and the South West and Nyiyaparli people in the Pilbara. Jenny has a passion for stories, art, indigenous cultures, education and community.