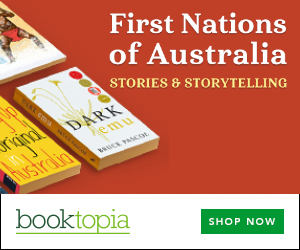 Summary
Yamakarra is built on the memories of Liza Kennedy (1902-1996). It celebrates a group of Aboriginal people whose country is between Cobar and Ivanhoe in far western NSW and whose story will have widespread appeal.
Lack of water in this region meant that the grazing industry did not take hold until the second half of the 19th century, so Aunty Liza grew up with people who had been born before that industry took over their country.
The level of independence that the Keewong Mob enjoyed during her early years had long been impossible for most other Aboriginal people in South-eastern Australia.
This is the setting that makes aunty Liza's memories special.

This is a great new way to look seriously at history from a people's perspective.

— Heather Goodall, Professor of History, University of Technology, Sydney
[Yamakarra is] the most valuable and significant work of indigenous storytelling that I know, and it's unique in that it's a book that invites you to sit round the campfire and listen to the stories - and it's enthrallingly written.

— Peter Bishop, founding Creative Director (1994-2010) of Varuna, the Writers' House
Get a copy now from your favourite trusted store
Disclosure: I get commissions for purchases made through the below links.