Books
Yornadaiyn Woolagoodja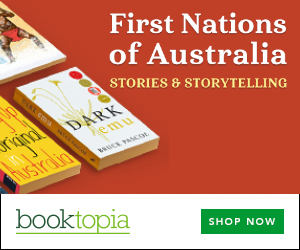 Summary
This stunning book is a biography and a generous sharing of Yorna's culture and traditional beliefs.
Explore the meaning of Country, Lalai ('Creation'), Wandjina, Woongudd (the 'Snake'), in the author's country in the Kimberley region of Western Australia.
Full of extraordinary images of the landscape, rock art, stone arrangements and the artist's paintings, Yornadaiyn Woolagoodja is a feast for anyone interested in this rich cultural heritage.
Special feature boxes on Joonba ('Corroborree'), Native Title, permisson and respect, sugarbag, ancestors' bones, collecting turtle and many more.
About the author
Yorna (Donny) Woolagoodja is a renowned Kimberley artist whose giant Namaralay Wandjina featured in the opening ceremony of the Sydney 2000 Olympic Games. He is the chairman of the Mowanjum Artists Spirit of the Wandjina Aboriginal Corporation.
Get a copy now from your favourite trusted store
Disclosure: I get commissions for purchases made through the below links.