Economy
Financial literacy
Many Aboriginal people have inadequate financial literacy. They need help with managing money and using ATMs properly.
Close this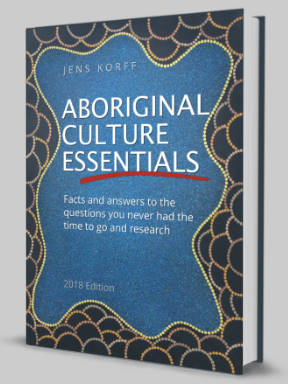 Wishing you knew more about Aboriginal culture?
Search no more.
Get key foundational knowledge about Aboriginal culture in a fun and engaging way.
This is no ordinary resource: It includes a fictional story, quizzes, crosswords and even a treasure hunt.
Stop feeling bad about not knowing. Make it fun to know better.
Selected statistics
$438

Average income for Aboriginal people over 15 in 2016. [1]
$662

Average income for non-Aboriginal people over 15 in 2016. [1]
What is financial literacy?
Definition:

Financial literacy

Financial literacy is the financial knowledge, skills, attitudes and behaviours that enable sound financial decisions and improve financial wellbeing. [2]
Improving financial literacy in Aboriginal communities requires a flexible approach because different communities have different needs. A one-size-fits-all financial literacy training approach does not work. [2] It is vital to develop community workshop materials in consultation with Aboriginal communities and workers to ensure they are relevant and culturally appropriate.
Many Aboriginal people are "financially excluded"

If you are "financially excluded" you have less or no access to appropriate and affordable financial services and products.
In 2011 a study measured financial exclusion for the first time. It found that Aboriginal people were over-represented in the 'fully excluded' category [3] which means they cannot access a basic transaction account, low rate credit card or basic general insurance.
A report by the Centre for Social Impact in 2012 found that 43% of Aboriginal Australians surveyed were either severely or fully socially excluded compared with the national average of 17%. [4] And even among the financially excluded, Aboriginal people have more difficulty meeting expenses and accessing bank accounts and get credit. [2]
And in 2015 an OECD study found that half of Aboriginal students had little basic knowledge around money, compared to 18% of non-Aboriginal teens. [1]
As a consequence some Aboriginal people struggle with low levels of financial literacy. They have trouble using ATMs and understanding bank balances and fees.
In case of an emergency, financially excluded people are more likely to turn to unregulated lenders who compound the problem, and they are far more likely to experience social exclusion and financial stress. [3] The tradition of sharing resources among family and relatives puts even more stress on Aboriginal people.
Most financial institutions have limited experience in dealing with Aboriginal customers[3] which can create barriers for them. Requirements for proof of identity can pose problems for some Aboriginal people, for example if they are members of the Stolen Generations.
Because of their poor financial literacy, some companies are targeting Aboriginal people and pressure them to, for example, sign Aboriginal families up for plans they can't afford [1] or insurances they don't need (e.g. funeral insurance [5]).

"Our people, because of these policies and these funds, are being pushed into more financial hardship," says Suwana Combo, a service coordinator at Mob Strong Debt Help, a free hotline service for Aboriginal people. [1]

Steps towards financial inclusion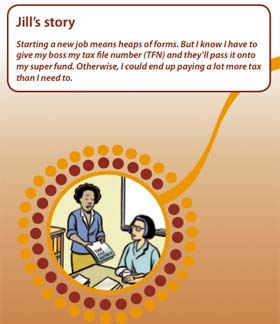 More and more people in the Aboriginal community want to learn how to better manage their income.
One step towards financial self-determination is to have Aboriginal financial experts who can help their communities, especially in remote communities, where Aboriginal people may have travel long distances just to use a bank.
In 2019 there were about 50 trained Aboriginal accountants in Australia. [1] Besides offering advice around money at the family level, Aboriginal accountants also need knowledge about land trusts, government grants and native title claims.
Banks play a vital role to improve Aboriginal peoples' financial inclusion. They can [2]
offer basic bank accounts with no or low fees and advertise these publicly;
speed up replacing cards and allow customers to access their money in the meantime. Frequent loss of bank cards is a barrier to account access in many remote Aboriginal communities as their value is little understood;
help with identification requirements when Aboriginal people open an account and offer alternative ways of identification;
help reduce ATM fees (see more on ATMs in the next section);
provide microfinance loans to Aboriginal customers and businesses;
offer a specialised contact centre that helps remote customers who live in isolated areas; [7]
offer matched savings programs where banks match up to $500 in savings dollar for dollar and thus help Aboriginal people save.
I envision seeing a lot more black accountants in boardrooms, and community companies really bringing our issues to the table.

— Ben Eisikovich, Kamilaroi man and accountant [1]
Remote communities disadvantaged when using ATMs

Food in many Aboriginal communities and homelands is already more expensive than in the bigger cities. Automatic Teller Machines (ATMs) add even more to these expenses.
Aboriginal communities face the following problems with ATMs: [8][9]
Only one ATM available. Remote communities only have access to one independently owned ATM and no alternative to paying direct fees for balance enquiries and cash withdrawals. Often the single ATM is privately owned.
High ATM fees. Aboriginal people have to pay up to $10 per transaction or can only withdraw $100 at a time, costing them $5. Some retailers charge $5 for every $50 EFTPOS transaction.
No free ATM access. There is "no evidence" of excessive ATM fees, but no free access to ATMSs or EFTPOS cash-outs either.
Frequent checks, small withdrawals. Aboriginal people in remote areas typically make frequent balance enquiries and small cash withdrawals due to a lack of infrastructure, low financial literacy, budgetary reasons or a lack of refrigeration. With an average ATM fee at $2 people can lose up to 20% of their weekly unemployment benefits.
"When you are on such a low income and can't avoid those fees, it's a large per cent of your income and there's less money to buy food," says Fiona Guthrie, executive director of the Australian Financial Counselling and Credit Reform Association. [8] She suggests to abolish all ATM fees for ATMs in Aboriginal communities.
Aboriginal people frequently check their balance because payments into their accounts were often uncertain, ATM receipts were not kept, ATM cards were shared, financial counsellors encouraged balance checks, and because Aboriginal people wanted the check before getting a cash-out. [10]
Frequent small withdrawals are due to limitations on people's capacity to store food, humbugging (an obligation to provide money and goods to relatives, sometimes under threat of violence), and low withdrawal limits.
Aboriginal people seem to have less opportunities to use the telephone or internet to make balance enquiries free of charge.

My Moola
Definition:

Moola

Moola or moolah are Aboriginal slang terms for money.
In 2007 the First Nations Foundation partnered up with ANZ Bank to create My Moola: Opening Financial Pathways (now called My Money Dream), an adult financial literacy program for Aboriginal communities. The interactive workshops link personal development and goal setting with financial literacy.
The program aims to equip Aboriginal people with the skills they need for financial independence and sustainability, while exploring cultural attitudes towards money.

Financial literacy is not only important for the average community member, but also for students from remote communities who gain a scholarship, or young athletes going into the NRL or AFL and earning a lot of money.

The program has been developed by Aboriginal people, for the Aboriginal community and is delivered by Aboriginal facilitators.

Financial education resources
Mob Strong Debt Help (1800 808 488) is a national, free legal advice service about money matters for Aboriginal people. It helps with loans, credit cards, home loans, banking, debt recovery and insurance.
The Australian Securities and Investments Commission's MoneySmart website has a section that offers money tips for Aboriginal people. It offers videos, tips, podcasts, a consumer rights booklet and campaign videos in several Aboriginal languages.
Further, its Knowing Growing Showing section has been designed as a financial literacy resource for teachers to support financial education of Aboriginal students. Its content is mapped to the Australian Curriculum.