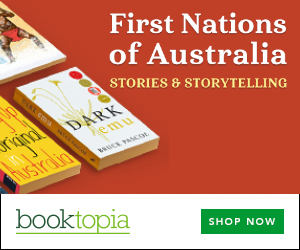 Summary
Aboriginal Sydney is both a field guide and a reference for Aboriginal sites in and around Sydney. Sites are sorted by region, e.g in the CBD or to either side of Sydney. Each site has a short description, location information according to the two popular street directories and a "getting there" section. The main text for each site provides both practical and historical information so that one can see the site in its context. Several current and historic photos complement most entries.
Aboriginal Sydney is a good book to keep you busy for a while, foraging for Aboriginal history. Due to the strict sectioning you can easily pick the sites for a day trip. The texts are helpful and the fully referenced sources give you a brief insight into many a site's history. Hinkson tried to give a broad overview by selecting a diverse range of sites: Physically visible sites like engravings, middens, stencils or lookouts, but also historically interesting sites like museums or organisations. As with many English books there's an excellent index at the back.
The popular first edition established itself as both authoritative and informative. Now in its second edition and with an added 30 pages, it is both a guide book and an alternative social history, told through precincts of significance to the city's Indigenous people.
The only drawback is that the book's quite heavy for a field guide. The maps included give you just a rough idea where the sites are and you would be lost if the texts didn't provide more detail.
Get a copy now from your favourite trusted store
Disclosure: I get commissions for purchases made through the below links.
Other books by (or with) Melinda Hinkson