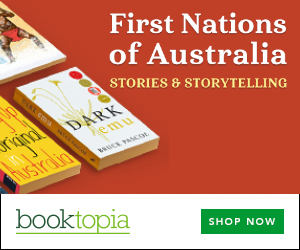 Summary
A stunning mix of memoir, reportage, fiction, satire, and critique composed by a powerful new voice in poetry. Alison Whittaker's Blakwork is an original and unapologetic collection from which two things emerge; an incomprehensible loss, and the poet's fearless examination of the present.

Whittaker is unsparing in the interrogation of familiar ideas – identifying and dissolving them with idiosyncratic imagery, layering them to form new connections, and reinterpreting what we know.
Shortlisted for the 2019 Victorian Premier's Literary Awards Prize for Indigenous Writing.
About the Author
Alison Whittaker is an Australian poet and essayist. She has worked in media law and women's law and policy. In 2015 she was name Indigenous Law Student of the Year. In 2016, her poem, Many Girls White Linen, won the Judith Wright Poetry Prize. She shared the award with Holly Isemonger, who won for her poem, OK Cupid.
Get a copy now from your favourite trusted store
Disclosure: I get commissions for purchases made through the below links.
Other books by (or with) Alison Whittaker