Books
Fire Front: First Nations poetry and power today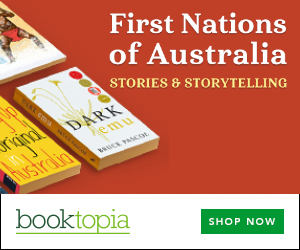 Summary
This important anthology, curated by Gomeroi poet and academic Alison Whittaker, showcases Australia's most-respected First Nations poets alongside some of the rising stars.
Featured poets include Oodgeroo Noonuccal, Ruby Langford Ginibi, Ellen van Neerven, Tony Birch, Claire G. Coleman, Evelyn Araluen, Jack Davis, Kevin Gilbert, Lionel Fogarty, Sam Wagan Watson, Ali Cobby Eckermann, Archie Roach and Alexis Wright.
Fire Front is divided into five thematic sections, each one introduced by an essay from a leading Aboriginal writer and thinker – Bruce Pascoe, Ali Cobby Eckermann, Chelsea Bond, Evelyn Araluen and Steven Oliver – who reflects on the power of First Nations poetry with their own original contribution.
This incredible book is a testament to the renaissance of First Nations poetry happening in Australia right now.
About the Editor
Alison Whittaker is a Gomeroi multitasker. She was a Fulbright scholar at Harvard Law School, where she was named the Dean's Scholar in Race, Gender and Criminal Law. Alison is a Senior Researcher at the Jumbunna Institute at UTS. Her debut poetry collection, Lemons in the Chicken Wire, was awarded the State Library of Queensland's Black&Write Indigenous Writing Fellowship in 2015. Her latest book, Blakwork, was shortlisted for a Victorian Premier's Literary Award.
Get a copy now from your favourite trusted store
Disclosure: I get commissions for purchases made through the below links.
Other books by (or with) Alison Whittaker (ed.)