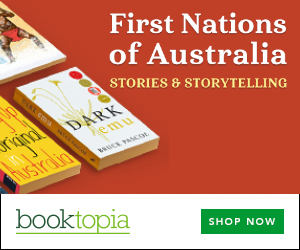 Summary
Carpentaria is Alexis Wright's second novel, an epic set in the Gulf country of north-western Queensland, from where her people come, but also a novel about native title rights told through a colloquial and extraordinary Aboriginal voice.
Inspired by real-life complex negotiations over native title rights, the novel's portrait of life in the precariously settled coastal town of Desperance centres on the powerful Phantom family, leader of the Westend Pricklebush people, and its battles with old Joseph Midnight's renegade Eastend mob on the one hand, and the white officials of Uptown and the neighbouring Gurfurrit mine on the other.
Wright's storytelling is operatic and surreal: a blend of myth and scripture, farce and politics. The novel teems with extraordinary characters - Elias Smith the outcast saviour, the religious zealot Mozzie Fishman, the murderous mayor Stan Bruiser, the moth-ridden Captain Nicoli Finn, the activist and prodigal son Will Phantom, and above all, the queen of the rubbish-dump Angel Day and her sea-faring husband Normal Phantom, the fish-embalming king of time – figures that stride like giants across this storm-swept world.
The story is imagined, but it comes from knowing what actually happens within Aboriginal communities.

— Alexis Wright
Wright won Australia's most prestigious literary prize, the Miles Franklin Literary Award, for this novel.
Also by Alexis Wright: Plains of Promise.
Get a copy now from your favourite trusted store
Disclosure: I get commissions for purchases made through the below links.
Other books by (or with) Alexis Wright