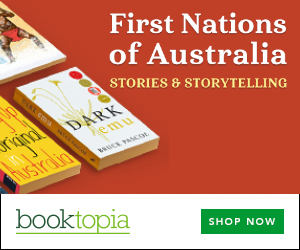 Summary
With Tracker Miles Franklin Award-winning novelist Alexis Wright returns to non-fiction.
Tracker is a collective memoir of the charismatic Aboriginal leader, political thinker, and entrepreneur Tracker Tilmouth who died in Darwin in 2015.
Taken from his family as a child and brought up in a mission on Croker Island (Arafura Sea, 200 km north-east of Darwin), Tracker Tilmouth returned home to transform the world of Aboriginal politics. He worked tirelessly for Aboriginal self-determination, creating opportunities for land use and economic development in his many roles, including Director of the Central Land Council. He was a visionary and a projector of ideas, renowned for his irreverent humour and his anecdotes.
His memoir has been composed by Wright from interviews with Tilmouth himself, as well as with his family, friends, and colleagues, weaving his and their stories together into a book that is as much a tribute to the role played by storytelling in contemporary Aboriginal life as it is to the legacy of a remarkable man.
A collective memoir of one of Aboriginal Australia's most charismatic leaders and an epic portrait of a period in the life of a country, reminiscent in its scale and intimacy of the work of Nobel Prize-winning Russian author Svetlana Alexievich.
Get a copy now from your favourite trusted store
Disclosure: I get commissions for purchases made through the below links.
Other books by (or with) Alexis Wright