Books
Clan: Bangarra Dance Theatre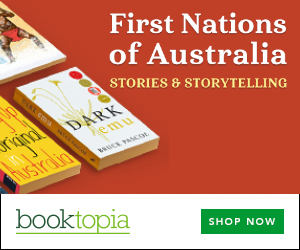 Summary
2014 marks Bangarra Dance Theatre's twenty-fifth year. Clan honours this milestone and those people who have inspired Bangarra over the years.
Clan explores the world of Bangarra Dance Theatre and the extraordinary Aboriginal and Torres Strait Islander dancers who are at the heart and soul of this creative community.
Suspended in the mystical moment where time and space stand still, Clan is a photographic story of cultural resilience that celebrates Bangarra's twenty-fifth anniversary.
Renowned dance photographer Greg Barrett, in collaboration with Bangarra's Artistic Director Stephen Page, has brilliantly captured more than 150 striking images—part physical, part spiritual.
As a Clan, Bangarra's artists bring energy and imagination to the continuing practice of tens of thousands of years of Australian Aboriginal and Torres Strait Islander culture.
The land shapes the people, the people shape the language, the language shapes the song, the song shapes the dance, and the spirit flows through it all.
Get a copy now from your favourite trusted store
Disclosure: I get commissions for purchases made through the below links.