Books
Dark Emu: Black Seeds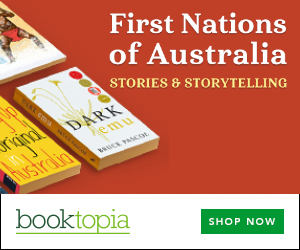 Summary
88% 5-star reviews on Amazon. One of the best Aboriginal resources you can read right now.
Dark Emu puts forward a compelling argument for a reconsideration of the hunter-gatherer label for pre-colonial Aboriginal Australians.
The evidence insists that Aboriginal people right across the continent were using domesticated plants, sowing, harvesting, irrigating and storing - behaviours inconsistent with hunter-gatherers.
Rupert Gerritsen and Bill Gammage in their latest books support this premise but Pascoe takes this further and challenges the hunter-gatherer tag as a convenient lie.
Pascoe's sources are the records and diaries of early European settlers and explorers.
"If we look at the evidence presented to us by the explorers and explain to our children that Aboriginal people did build houses, did build dams, did sow, irrigate and till the land, did alter the course of rivers, did sew their clothes, and did construct a system of pan-continental government that generated peace and prosperity, then it is likely we will admire and love our land all the more." (Bruce Pascoe)

For young readers, Bruce Pascoe has compiled the content into Young Dark Emu (ages 10+).
Dark Emu (Magabala) was chosen as the first book to be read by politicians for the inaugural Parliamentary Book Club (which commenced in 2020).
Aboriginal people did build houses, did build dams, did sow, irrigate and till the land.

— Bruce Pascoe
Dark Emu is not my story. I wrote it, but the story was always there. It is Australia's story.

— Bruce Pascoe [1]
New edition with new photos and information about new discoveries in Aboriginal Australia
Award-winning author and engaging presenter who is in demand across the country
Presents ground-breaking, controversial ideas
Teacher study notes available
When I read Bruce Pascoe's and Bill Gammage's books, it was as if knowledge I couldn't find was suddenly there, and it filled in the gaps that I was trying to learn about.

— Jayn, reader [2]
Get a copy now from your favourite trusted store
Disclosure: I get commissions for purchases made through the below links.
Other books by (or with) Bruce Pascoe