Books
Deadly Woman Blues: Black Women and Australian music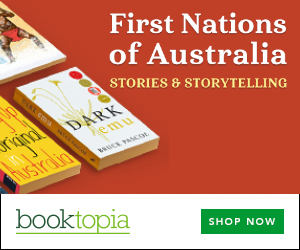 Summary
Deadly Woman Blues, stunning, original and brimming with life, is the first of its kind.
Part art book, part comic book, part biography and fully deadly (an Aboriginal slang word for 'great'), it is a unique graphic history of the black women who made Australian music.
Traditional Aboriginal music, spirituals, vaudeville, post-war jazz, country, gospel, soul, R&B and hip-hop have been made and re-made by these legendary women, some household names, some forgotten, some totally unknown until now. In this album of portraits, the long-awaited follow-on from Clinton Walker's classic Buried Country, more than 100 amazing artists are reborn. spanning 150 years. It's as if a long-lost set of bubblegum cards has been found and remade for us, now.
Starring Georgia Lee, Nellie Small, Candy Devine, Wilma Reading, Sibby Doolan, Ruby Hunter, Marlene Cummins, Tiddas, Carole Fraser, Christine Anu, Jessica Mauboy, Emma Donovan, Shellie Morris, Leah Flanagan, Crystal Mercy and many more singers and musicians, Deadly Woman Blues is a story full of tears and joy, always beautiful and heroic.
The full colour original artwork by Clinton Walker is retro and modern at once, a celebration of strength, endurance, and survival. Deadly Woman Blues includes rich graphic discography and a collage of magazine and album covers in the endpapers — a work of art in itself.
View the companion song list on Spotify
About the author
Clinton Walker has been called 'our best chronicler of Australian grass-roots culture' by Sydney's Sun-Herald; he is an art school drop-out and recovering rock critic who has published 9 books and worked extensively in television and journalism.
Get a copy now from your favourite trusted store
Disclosure: I get commissions for purchases made through the below links.
Other books by (or with) Clinton Walker