Books
Dear Son: Letters and Reflections from First Nations Fathers and Sons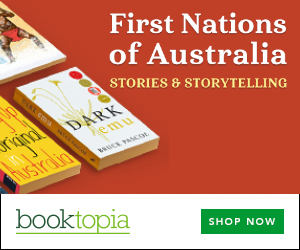 Summary
Dear Son shares heartfelt letters written by First Nations men about life, masculinity, love, culture and racism.
Along with his own vivid and poignant prose and poetry, author and editor Thomas Mayor invites 12 contributors to write a letter to their son, father or nephew, bringing together a range of perspectives that offers the greatest celebration of First Nations manhood.
This beautifully designed anthology comes at a time when First Nations peoples are starting to break free of derogatory stereotypes and find solace in their communities and cultures. Yet, each contributor also has one thing in common: they all have a relative who has been terribly wronged – enslaved, raped and dispossessed because of their Aboriginality.
Featuring letters from Stan Grant, Troy Cassar-Daley, John Liddle, Charlie King, Joe Williams, Yessie Mosby, Joel Bayliss, Daniel James, Jack Latimore, Daniel Morrison, Tim Sculthorpe and Blak Douglas.
A gentle and loving book for families from anywhere in the world. Artwork by proud Kaurna, Ngarrindjeri, Narrunga and Italian Australian artist Tony Wilson, with illustrations and design by Gamilaraay designer Tristan Schultz of Relative Creative.
About the Author
Thomas Mayor is a Torres Strait Islander man born on Larrakia country in Darwin. He is a signatory to the Uluru Statement from the Heart and a tireless campaigner to garner support for a constitutionally enshrined First Nations voice, and a Makarrata Commission for truth-telling and agreement-making or treaties. Thomas's journey continues, both in person and through the pages of this book. The book is his gift to the campaign for Voice, Treaty and Truth. Like the Uluru Statement from the Heart, he hopes that all Australians will accept it.
Get a copy now from your favourite trusted store
Disclosure: I get commissions for purchases made through the below links.