Books
Girl from the Great Sandy Desert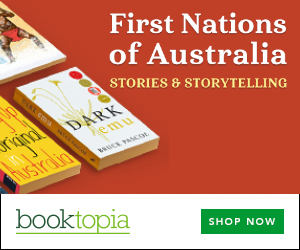 Summary
The Girl from the Great Sandy Desert is the charming account of the life of Mana, a young Walmajarri girl, and her family, in the desert country of north-west Australia.
Simultaneously delightful tales of children growing up and a social and cultural history of a way of life, Mona Chuguna's semi-autobiographical stories are set before European settlement impacted on the lives of the people of the Great Sandy Desert, and before they left their homelands.
Beneath the hot blue sky, Mana is joined by her brothers, sisters and cousins, as well as her many mothers and her favourite dogs. With gentle humour, the stories depict the daily life of hunting and gathering, kinship obligations, the never-ending search for water, and the exploits of the young children.
Alongside each story are cultural insights that enhance understanding of the text, making it especially valuable to educators looking for authentic material.
Acclaimed Gooniyandi (Fitzroy River) artist Mervyn Street captures the subtle nuances of the stories and the Walmajarri way of life with beautiful black and white illustrations.
Available February 2015.
Get a copy now from your favourite trusted store
Disclosure: I get commissions for purchases made through the below links.
Other books by (or with) Jukuna Mona Chuguna, Pat Lowe