Books
Gudyarra: The First Wiradjuri War of Resistance: The Bathurst War, 1822–1824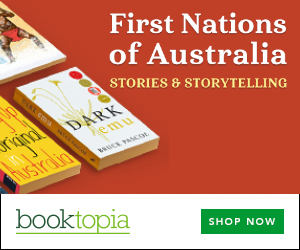 Summary
In mid-1824, the Bathurst district was under siege. Local Wiradjuri people had broken off contact with colonists and vowed to kill all invading white men.
Warriors raided outstations, killing people and stock with impunity while large war bands threatened convict stock-workers who either fled or cowered in their huts. Wealthy Sydney-based landholders clamoured for military intervention and threatened to abandon the Bathurst Plains entirely.
Gudyarra (war) unearths what lead to this point, beginning with the occupation of Wiradjuri lands by Europeans following Governor Macquarie's push to expand the colony west over the Blue Mountains to generate wealth from sheep and cattle.
Award-winning author Stephen Gapps traces the coordinated resistance warfare by the Wiradjuri under the leadership of Windradyne, and others such as Blucher and Jingler, that occurred in a vast area across the central west of New South Wales.
Detailing the drastic counterattacks by the colonists and the punitive expeditions led by armed parties of settlers and convicts that often ended in massacres of Wiradjuri women and children, Gudyarra provides an important new historical account of the fierce Wiradjuri resistance.
If any single frontier conflict has all the hallmarks of war, this is it.
Get a copy now from your favourite trusted store
Disclosure: I get commissions for purchases made through the below links.
Other books by (or with) Dr Stephen Gapps