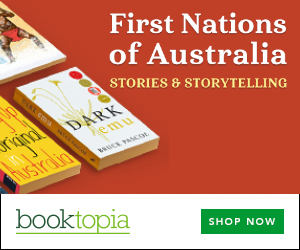 Summary
Full of unforgettable characters, a page-turning pace and outrageously good dialogue, this is a glorious novel - thoughtful, funny, heartbreaking and wise - about outsiders and secrets, and what it really means to be a hero.
Late on a hot summer night in the tail end of 1965, Charlie Bucktin, a precocious and bookish boy of 13, is startled by an urgent knock on the window of his sleep-out. His visitor is Jasper Jones, an Aboriginal outcast in the regional mining town of Corrigan. Rebellious, mixed-race and solitary, Jasper is a distant figure of danger and intrigue for Charlie. So when Jasper begs for his help, Charlie eagerly steals into the night by his side, terribly afraid but desperate to impress.
Jasper takes him through town and to his secret glade in the bush, and it's here that Charlie bears witness to Jasper's horrible discovery. With his secret like a brick in his belly, Charlie is pushed and pulled by a town closing in on itself in fear and suspicion as he locks horns with his tempestuous mother, falls nervously in love and battles to keep a lid on his zealous best friend, Jeffrey Lu.
And in vainly attempting to restore the parts that have been shaken loose, Charlie learns to discern the truth from the myth, and why white lies creep like a curse. In the simmering summer where everything changes, Charlie learns why the truth of things is so hard to know, and even harder to hold in his heart.
Jasper Jones was the template for the movie of the same name.
About the Author
Craig Silvey grew up on an orchard in Dwellingup, Western Australia. He now lives in Fremantle, where at the age of 19 he wrote his first novel, Rhubarb, published by Fremantle Press in 2004. In 2005, Rhubarb was chosen as the 'One Book' for the Perth International Writers' Festival, and was included in the national Books Alive campaign. Silvey also received a Sydney Morning Herald Best Young Novelist Award. In 2007, Silvey released The World According To Warren, a picture book affectionately starring the guide-dog from Rhubarb. His second novel, Jasper Jones, was completed with the aid of an Australia Council New Work Grant.
Get a copy now from your favourite trusted store
Disclosure: I get commissions for purchases made through the below links.