Books
Of Ashes and Rivers That Flow to the Sea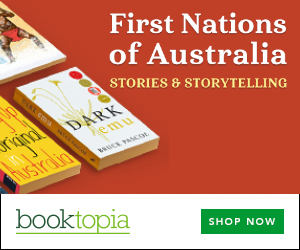 Summary
Heartbreaking, darkly funny and deeply moving, Of Ashes and Rivers that Run to the Sea is a fearless account of being a young woman caught between two worlds.
An old baptismal card falling out of a book changed the course of 28-year-old Marie Munkara's life forever. Until that moment she had no idea of her true origins in Aboriginal Arnhem Land.
Delivered on the banks of the Mainoru River by her two grandmothers, Marie was fortunate not to have been thrown to the crocodiles, a fate reserved for babies born in her family with light skin. Knowing the child would be taken by the authorities, this matter-of-fact practice was considered much kinder for the babies and their families as it would save all from the heartbreak of separation and an unknown future for the child.
But her grandmother Nellie had other ideas because she knew this one was 'special'. And so after the unexpected but welcome reprieve, Marie and her mother ended up on the Tiwi Islands before Marie was then taken and placed with a white family to be raised in Adelaide.
After her chance finding of the baptismal card Marie went looking for her own family, leaving her strict Catholic establishment family aghast. Why dig up the past? But Marie knew without a doubt that she had to follow her heart or forever live to regret it.
With devastating honesty, humour and courage, the award-winning author of Every Secret Thing shares her extraordinary journey of discovery to find her origins.
About the Author
Of Rembarranga and Tiwi descent, Marie Munkara was delivered on the banks of the Mainoru River in Arnhemland by her two grandmothers and spent her early years on Bathurst Island. Her first novel, Every Secret Thing, won the David Unaipon Award in 2008 and the Northern Territory Book of the Year in 2010. She has written two children's books, Rusty Brown and Rusty and Jojo, and another novel, A Most Peculiar Act. Marie is presently working on the TV mini-series for Every Secret Thing and her next novel.
Get a copy now from your favourite trusted store
Disclosure: I get commissions for purchases made through the below links.
Other books by (or with) Marie Munkara