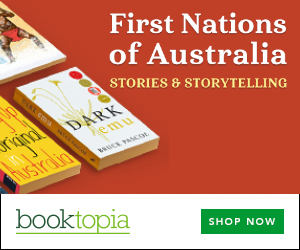 Summary
Large, bold, and colourful, Aboriginal art has impressed itself on the contemporary art scene, becoming one of the most popular arts in the world.
In this book, Ian McLean tells the improbable story of how a culture once viewed as one of the most primitive in the world invented its own distinct forms of modernism and conquered the contemporary art world. Beginning with its collision with modernity in the late 18th century, McLean looks at Aboriginal art as a complex practice that brought the world's oldest aesthetic traditions into the modern era.
Taking readers beyond hype, cliche, and political correctness, he explores the different regional variations, styles, materials, and approaches, examining artists as wide-ranging as the Wanjina ancestors and anonymous rock artists of the early colonial period to the stars of the contemporary art scene such as Emily Kngwarreye and Gordon Bennett.
Beautifully illustrated, this book offers not just a stunning introduction to this rich artistic tradition but a way of rethinking modern and contemporary art writ large.
Provides what instructors of Indigenous Australian art have long been waiting for: a textbook on the genre ... One of the most important publications on the topic to date. Highly recommended.

— Choice
Get a copy now from your favourite trusted store
Disclosure: I get commissions for purchases made through the below links.
Other books by (or with) Ian McLean