Books
Story About Feeling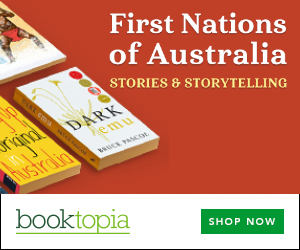 Summary
Bill Neidjie was born along the East Alligator River, sometime between 1911 and 1913. He grew up on his father's traditional country in the Northern Territory where he was immersed in Aboriginal culture, law, language, song, and ceremony.
Story About Feeling is a profound and deeply philosophical reflection on all aspects of this life, and the next. Following Bill's oral tradition, the text echoes his words and thoughts, gently moving between subjects that are rooted in both spiritual and environmental realms.
From a master storyteller, Story About Feeling links personal discovery to a sense of nature. It restores us to a wisdom that is at once powerful and fresh. Includes reproductions of bark paintings and artworks.
About the Author
Bill Neidjie was born at Alawanydajawany along the East Alligator River. His father was Nadampala and his mother Lucy Wirlmaka from the Ulbuk clan of the Amurrak people. He spent most of his childhood in his father's country, Bunitj Clan land on the western side of that river. Here he learnt to hunt and manage the resources of his environment. As a boy Neidjie lived for five or six years at Cape Don with his mother and her family.
Billy Manilungu, a prominent ceremonial leader and buffalo hunter, taught him much of the traditional Aboriginal law. Neidjie attended school at Oenpelli Mission for two years around 1927. When his father died in 1928 he followed his mother to Coopers Creek where they camped for about four years, living on bush tucker. Prior to World War II Neidjie had a variety of jobs for which he was paid in kind with tea, sugar, meat, flour and tobacco. He worked for eight years at timber-mill camps and a short time in Darwin.
During the war Neidjie provided supplies for Colonel Bill Sanderson of the Royal Australian Air Force who kept the lighthouse open at Cape Don. He was in Darwin during the 1942 bombing and assisted indigenous people affected by it. It was at this time that he was also initiated in a Ubarr ceremony at Paw Paw Beach.
Get a copy now from your favourite trusted store
Disclosure: I get commissions for purchases made through the below links.
Other books by (or with) Bill Neidjie