Books
Terra Nullius: A Novel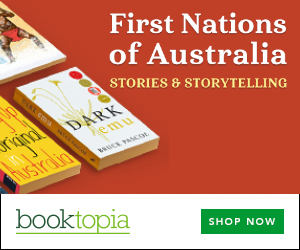 Summary
In the near future Australia is about to experience colonisation once more. What have we learned from our past? A daring debut novel from the winner of the 2016 Black&Write! writing fellowship.
"Jacky was running. There was no thought in his head, only an intense drive to run. There was no sense he was getting anywhere, no plan, no destination, no future. All he had was a sense of what was behind, what he was running from. Jacky was running."
The natives of the colony are restless. The settlers are eager to have a nation of peace, and to bring the savages into line. Families are torn apart, reeducation is enforced. This rich land will provide for all.
This is not Australia as we know it. This is not the Australia of our history. This Terra Nullius is something new, but all too familiar.
This is an incredible debut from a striking new Australian Aboriginal voice.
Recipient of a Black & Write Indigenous writing fellowship.
Longlisted for a Stella prize and shortlisted for an Aurealis award.
About the Author
Claire G Coleman is a writer from Western Australia. She identifies with the South Coast Noongar people. Her family are associated with the area around Ravensthorpe and Hopetoun. Claire grew up in a Forestry's settlement in the middle of a tree plantation, where her dad worked, not far out of Perth. She describes her manuscript Terra Nullius as "a retelling of the invasion of Australia told in such a way as to increase the empathy non-Indigenous Australians feel for Indigenous people".
Get a copy now from your favourite trusted store
Disclosure: I get commissions for purchases made through the below links.
Other books by (or with) Claire G. Coleman