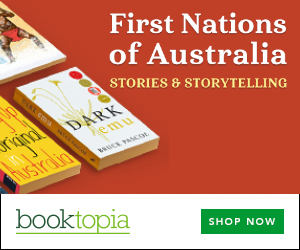 Summary
A thrilling and ambitious new novel from the author of the bestselling and prize-winning Terra Nullius
Shane Daniels and Romany Zetz have been drawn into a war that is not their own. Lives will be destroyed, families will be torn apart. Trust will be broken.
When the war is over, some will return to a changed world. Will they discover that glory is a lie?
Claire G. Coleman's new novel takes us to a familiar world to again ask us what we have learned from the past. The Old Lie might not be quite what you expect.
About the Author
Claire G. Coleman is a writer from Western Australia. She identifies with the South Coast Noongar people. Her family are associated with the area around Ravensthorpe and Hopetoun. Claire grew up in a Forestry settlement in the middle of a tree plantation, where her dad worked, not far out of Perth.
She wrote her black&write! fellowship-winning book Terra Nullius while travelling around Australia in a caravan. The Old Lie is her second novel.
Get a copy now from your favourite trusted store
Disclosure: I get commissions for purchases made through the below links.
Other books by (or with) Claire G. Coleman