Books
The Crocodile Hotel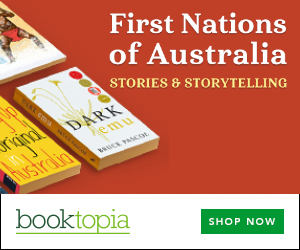 Summary
The Crocodile Hotel is the first novel by celebrated Aboriginal playwright Juile Janson.
This story strikes deep into Australia's heart. An epic story of a young Aboriginal single mother's awakening of identity and compassion in a remote Northern Territory community in 1976. This land holds a terrible secret of immense proportions, the earth is red with the memory. The old people are living witnesses to the past with all its misery and need for survival.
Jane Reynolds is swept up in a year of wonders, as she negotiates her place between the black and white societies. She finds love with two charismatic men and meets traditional Aboriginal elders who change her life forever.
Jane fights alongside the Lanniwah for land rights and finds respect and redemption for herself. The great granddaughter of a Darug Hawkesbury river Aboriginal woman, Jane takes a journey to recognise her identity and is drawn into the world of race relations in the face of 1970s prejudice and discrimination.
She is a teacher from Sydney, and begins a position on the remote cattle property, Harrison Station, south of Arnhem Land. Jane arrives with her five-year-old son Aaron, but she is unmarried and this is a problem amongst conservative rural folk. There are confrontations with the racist cattle station boss, Hubert Barkley and his wife Edie, but Jane is entangled in their lives.
The caravan school has 52 traditional Aboriginal children and no one can read or write. Another teacher arrives and Jane is swept up in a love affair with the charismatic Orlando. The relationship crashes as sex and jealousy and other women impact on their love. As time passes Jane is drawn to the handsome David Yaniwuy, a young Aboriginal Teaching Assistant.
Harrison Station is a lonely place, and Jane is sustained by her friendship with the Lanniwah children and grows in Aboriginal spiritual awareness through her relationships with Old Lucy and the headman, Old Pelican.
The predominant theme of the novel is the negotiation of identity and social status for a woman, born between cultures, who wants to overcome her 'double stain, double shame', and claim a legitimate place for herself and establish a sense of belonging. There is grim humour powerful understatement.
Jane is sexual, courageous and passionate and she is swept up in a tempestuous story of the Northern Territory that reveals the bloody history of the country and the Lanniwah people's spiritual magic realism in their cultural landscape. This story may challenge the way you think about Australia's history.
Get a copy now from your favourite trusted store
Disclosure: I get commissions for purchases made through the below links.
Other books by (or with) Julie Janson