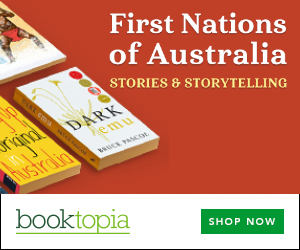 Summary
Two Mates is the true story of the special mateship between two young boys who have grown up together in the coastal town of Broome in Australia's north-west.
Jack is Aboriginal and Raf is a non-Aboriginal boy who has spina bifida (a birth defect in which a developing baby's spinal cord fails to develop properly).
Jack and Raf take the reader on a journey of their daily life growing up in Broome. Together they search for hermit crabs, go hunting for barni, fish or salmon, explore the markets, eat satays and dress up as superheroes. The fact that Raf is in a wheelchair is only revealed at the end of the story.
About the Author
Melanie Prewett is the mother of Jack. She was inspired to write Two Mates after watching Jack and Raf's friendship develop since they were babies. Melanie set out to create a story which showed that physical disability is no barrier to true friendship. This is her first book.
Maggie Prewett is the author's mother and Jack's grandmother. She is descended from the Ngarluma people of the Pilbara region of Western Australia. Her art is held in collections throughout Australia, and in recent years she has illustrated two other children's titles: The Old Frangipani Tree at Flying Fish Point and The Grumpy Lighthouse Keeper.
Get a copy now from your favourite trusted store
Disclosure: I get commissions for purchases made through the below links.