Books
Ubby's Underdogs: Heroes Beginnings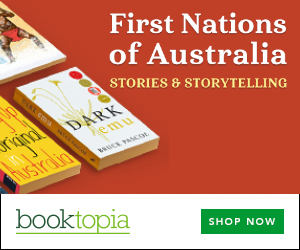 Summary
It is the late 1940s and Broome, a small pearling town in the heart of an ancient land, is still recovering from WWII. Ubby, a smart, street-wise Aboriginal girl, is the leader of a small rag-tag gang known as the 'Underdogs.'
Ubby's Underdogs: Heroes Beginnings (Book 2) is storytelling on a remarkable scale. It continues with established characters from Book 1 that have links to other worlds amidst an intricate backdrop of Aboriginal and Chinese mythology.
In this second graphic novel of the Ubby's Trilogy, efforts to locate Sai Fong, the Dragon Summoner, by Ubby and her gang have been halted by the ambitious Pearling Master, Paul Donappleton. Yupman, the guardian of Sai Fong, is pushed to breaking point as his past reaches out to strike and his greatest fear now sits upon the horizon.
See also the final episode: Return of the Dragons
About the Author
Brenton E. McKenna, a young Aboriginal graphic artist and novelist, was born in Broome in 1982 and lived there until he was fifteen. In his teenage years he taught himself to draw by copying images from comics and a cartooning book given to him by a high school art teacher. He draws his inspiration for his form of the graphic novel, from sources that include Aboriginal mythology, folklore from various cultures, urban history and legend, war correspondence and military stories, science fiction and the natural world. However, his main sources are from his memories of growing up in Broome.
Get a copy now from your favourite trusted store
Disclosure: I get commissions for purchases made through the below links.
Other books by (or with) Brenton E. McKenna